How to fix pop-up blocking
If you get an error about pop-ups being blocked, check the top of the page for a "pop-up blocked" alert (as pictured below)
Simply click the alert, and select "Always Allow op-ups from this site" (as illustrated below)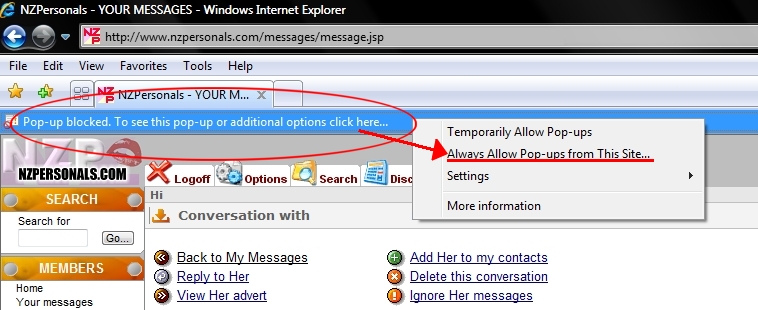 Alternatively, you can add www.nzpersonals.com to the list of allowed po-ups, by following these instructions...
Click the "tools" menu, then click "Pop-up blocker", and click "Always Allow op-ups from this site",
or if that option isn't available, click "Pop-up Blocker Settings" instead (as illustrated below)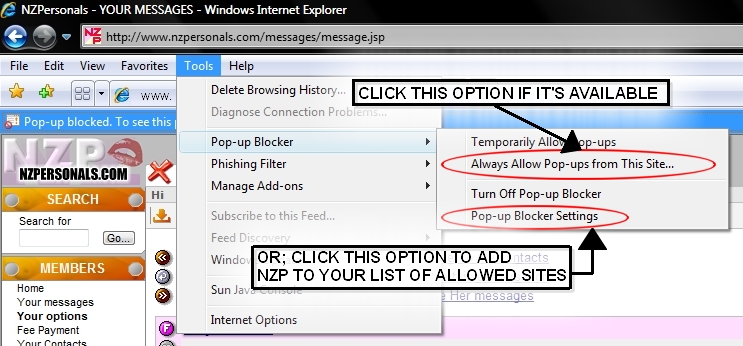 Pop up blocker settings... Type in "http://www.nzpersonals.com" (as shown below) and then hit the "Add" button.
Click "Close", and you're done!