New Zealand online dating brought to you by NZ Personals
Welcome to our online dating service. We are dedicated to providing a wide range of New Zealand contacts and helping open-minded people, from all walks of life, meet like-minded people for friendship, romance, or fun times.
NZPersonals has the most comprehensive list of Kiwis out of all the New Zealand Online Dating websites. Whatever it is that you seek, you are sure to find your perfect match right here or possibly even have that secret fling that you've been dreaming of. Our website is recognised as an established dating service and we have been in operation for 20+ years.

A fully featured dating website for Kiwis
What are you seeking?
Friendship?
Relationship?
Discreet fun?
You will find it all on our site.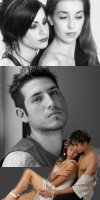 Anyone can join.
We accept all genders, all sexualities, and all lifestyles.
We have a dating & friendship section for singles to find each other, and also an adult oriented section for lovers of fun to explore.
The NZP communities is a place for you to get more involved with others.
Join and discuss topics that interest you, keep a journal, or share photos/links with the group, or attend social gatherings that are being organised in the group.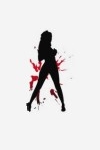 Loading photos is simple, privacy options are also available.
Public - photos that are visible to everyone
Contacts only - photos that are only visible to your contacts
Private - photos that you can selectively (and safely) send by private message.
Types of photos allowed: ranges from clean through to explicit adult material.
Note:
we have rules and guidelines about what material is allowable. We regularly monitor photos, and strictly enforce the rules, please read the rules before publishing any photos.
Webcams and Video Calls...

Public session - cam with multiple people.
Private session - one on one video chat or invite multiple people to a private session.
Variety of search options...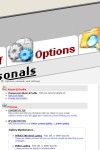 Privacy options.
Message blocking - you control who can contact you.
Easy photo loader.
Single page profile editing.
Powerful "ignore" options.
Content filter - self moderate the content displayed on your screen.
Powerful contact list & ignore list
Moderate your own discussions on the message boards.
Control what kind of photos you can see
Spell checking & online dictionary/thesaurus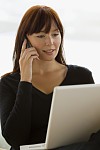 Highly responsive site administrator. All emails are responded to within 12 hours. We dare you to find another dating website (of this size) that can make the same claim.
Note: we may not respond to issues that can be resolved by you reading our help section.
Moderated Content. All profiles & images on this site are assessed & classified by the site administrators to ensure that no obscene or objectionable material is uploaded. We guarantee that the content on this website is compliant with New Zealand's Films, Videos and Publication Classification Act 1993.
Subscription fees are as follows

Competitive fees
Our service relies on subscriptions, so if you're serious about finding love, romance, or whatever, then we would encourage you to become a full subscriber. We've received many success stories over the years, and quite a few marriages/partnerships have evolved from people meeting through NZPersonals.
First time subscribers
$10.00 for a 2 week subscription
$15.00 for a 1 month subscription
$25.00 for a 3 month subscription
$40.00 for a 6 month subscription
$55.00 for a 12 month subscription
Renewing your subscription is cheaper (see note 3)
$20.00 for a 3 month subscription
$35.00 for a 6 month subscription
$45.00 for a 12 month subscription
Note 1: All amounts are in NZ currency and includes GST.
Note 2: Fees may vary, so check the "main" page or "fee payment" page for our current charges.
Note 3: Reduced price subscription renewals must be completed by a specified deadline, check the fee payment page for the deadline date.